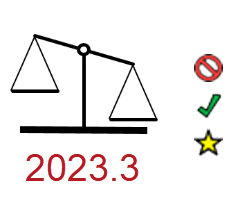 Planned Comparisons (Contrasts)
Define comparisons of specific treatments for a custom analysis.
Retain full statistical power while focusing the analysis on the key objectives of the study.
Window > Settings >
Statistics tab (NEW).
Pencil icon opens wizard.
Select Type of comparison then select treatments to compare.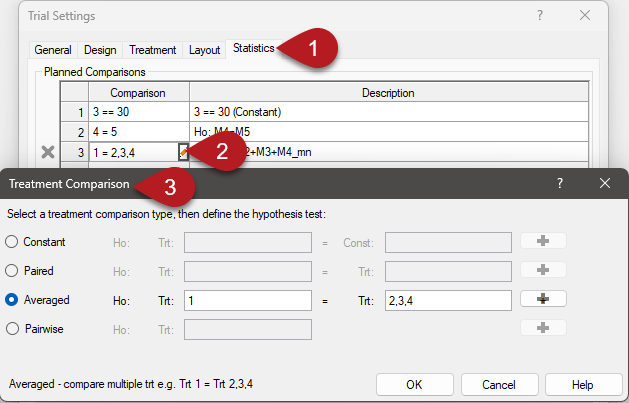 To run the analysis, turn on with 'Include planned comparisons' option on AOV Means Table report options.
For each planned comparison defined in the study, ARM calculates:
contrast value (estimate) and test statistic
P-value of comparison hypothesis
If significant (< 0.05), reject Ho and conclude there is a difference between compared treatments.
For more examples and statistical details,
see: User Contrasts (pdf)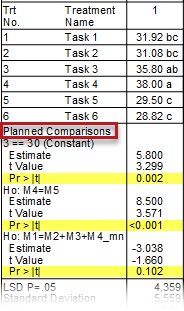 Data Reliability
Assessment field to indicate data has been reviewed, and communicate what data to use in summaries.
Quickly set this value with shortcut buttons in the data column header: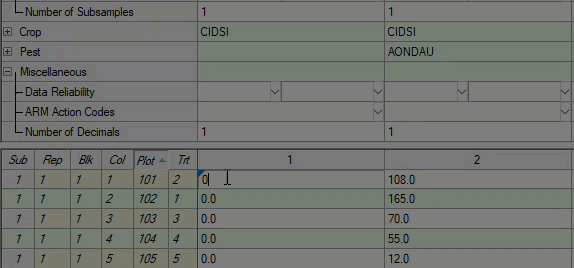 Exclude = conclusions should not be made from this assessment column
Good = conclusions can be made from this assessment column
Best = conclusions can be made, prioritized over related assessments
(for repeated assessments, or the one most representative of the study)
New Site Description tab: Greenhouse
Document daily environmental conditions throughout a greenhouse study.

Note: Field trials should still use the Weather tab for documenting conditions for those studies.