Improved assessment view
Assessment header fields re-organized into logical groups.
These groups can be collapsed or expanded for more control over what information is visible in ARM!
Individual rows can still be hidden or made visible again.
When a group is collapsed, its primary information is still shown.
Assessment view files now save the expanded/collapsed state too.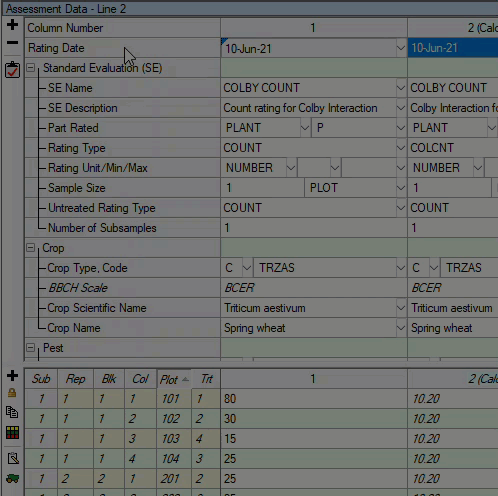 Automatic View: Required/Recommended Fields
Display only fields that have a Required or Recommended study rule assigned.
Includes regular Study Rules, conditional rules, and built-in configuration rules.
Available on Treatments, Site Description, and Assessment Data editors
Also a shortcut on assessment header: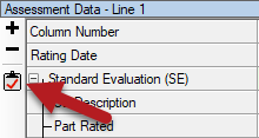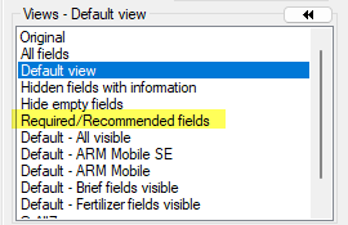 Scott-Knott mean comparison test
The Scott-Knott cluster analysis is a multiple comparison procedure that avoids the problem of overlapping groups.
Each treatment is assigned to a cluster, and each cluster is assigned a single letter.
Groups are considered different based on a likelihood ratio test computed from the between group sums of squares.
Requested from registration authorities in Brazil.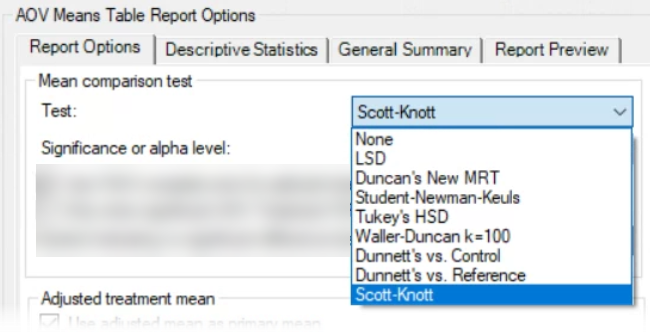 Application Standard
Standardized application description list, a combination of Method, Timing, and Placement.
Add ones that match your applications to your Favorites list, to save save time and increase consistency.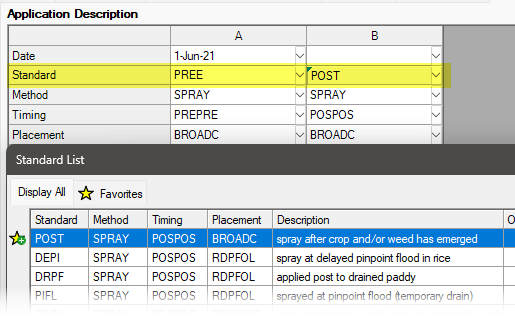 Data Reliability
Assessment field to indicate data has been reviewed, and communicate what data to use in summaries.

Exclude = conclusions should not be made from this assessment column
Good = conclusions can be made from this assessment column
Best = conclusions can be made, prioritized over related assessments
(for repeated assessments, or the one most representative of the study)
See the Change Log (txt) for a complete list of all changes made in this (and previous) versions of ARM.