Study Rules interface
Added an interface to study rules editor to visualize the rules grid and add rules easily.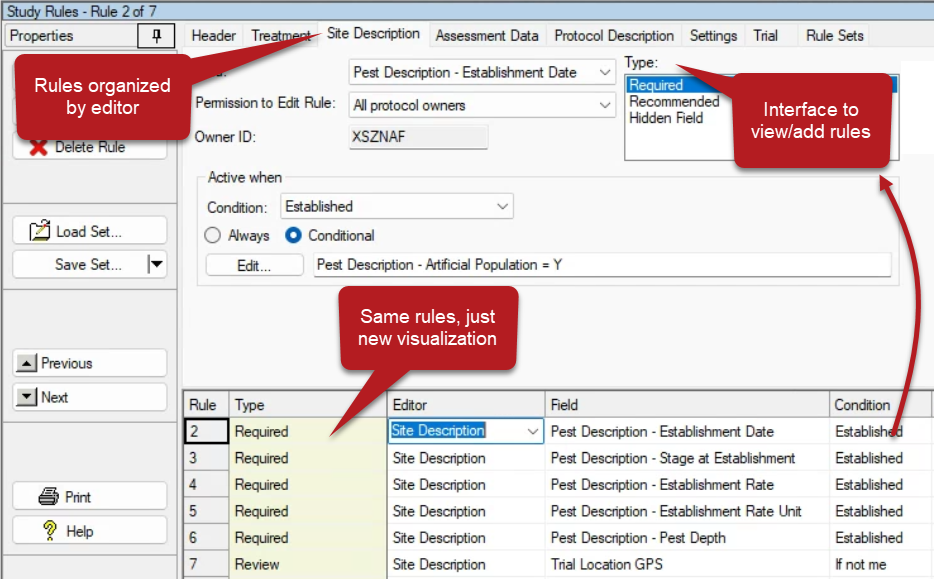 New functions added to study rules interface:
Duplicate button: make a copy of the current rule, then edit to easily add similar rules.

Rule Sets tab: View rule sets that have been loaded in the current study. Also can load additional sets easily.

Pre-defined rules: Now simply turned on/off with a checkbox on applicable tab.

Save Sets button: Enhanced to include option to save only rules from one editor/section.
Conditional Study Rules
Rules can be conditionally applied: defines when a rule should be activated, based on another field's contents.
For example, require the Crop Planting Rate field, only when Planting Date is filled in.


The condition can be based on multiple fields, or multiple values within a single field: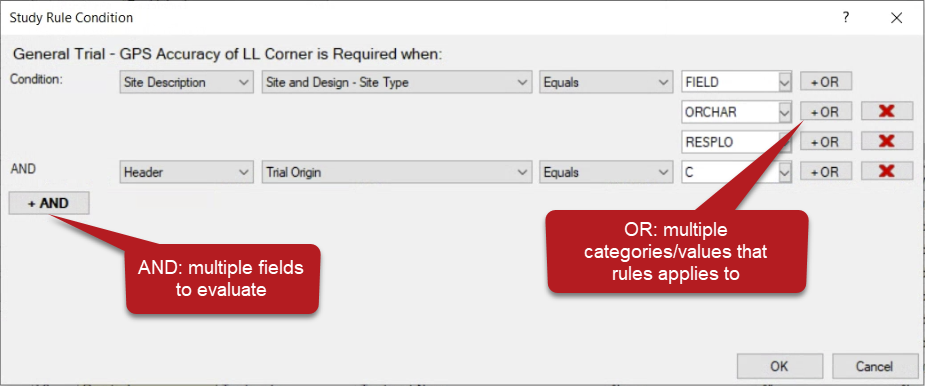 Useful to provide ARM details to a sponsor (if requested), to work with their particular studies.
Send License details
Share ARM license information in an email. Found on Help > Profile and Request Customization dialogs.