Copy Application Column
Duplicate application details that are common to other application codes.
Paste information to empty fields of selected Application Codes
Perform the action on other application-related tabs at the same time.
Delete repeating section
New button for quickly deleting repeating sections. Found on grid rows, columns, and collapsible panels.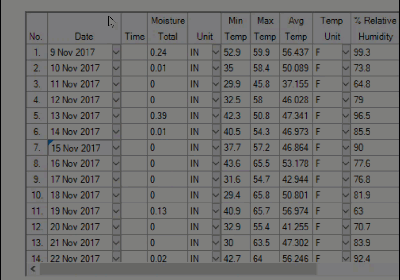 Review Folder
Review files by saving them in a folder named ReviewOnly for one-time viewing. A study opened from this folder:
opens as read-only
is not added to the study
is not compared for duplicates.
Additional Changes
Open Study

Removed "temporary directory" warning when opening ARM files from a folder besides "ARM Data". Now this prompt will only display if opening the file from a temporary Windows directory, like if opening directly from Outlook instead of saving first.



Study Rules

Display a list of study rules that are included when exporting a Standard Evaluation (SE) file.


Added Required/Recommended rules for Treatment fields


Study rules added by a user from a different company can now be edited by the protocol owner. Example: Trialist adds their own rules to a trial. Sponsor retains ability to edit/remove those rules.


Summary across Trials (ST)

Turn off mean comparison test to include non-analyzable data columns for data extraction. Includes ARM Action Codes NM, TTAB, TUPOC, THT, REL.



Miscellaneous

Upgraded database engine from Access to SQLite. This should resolve support issues arising from 64-bit Office installation and Office updates.